Phone (619) 231-8340 Fax (619)-795-2273 Email: Lawyer@Colosia.com

Entertainment Law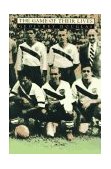 r
DERK DROZE TO MAKE BIG SCREEN DEBUT IN "GAME OF THEIR LIVES" Former professional soccer player Derk Droze makes his acting debut in the upcoming feature film "GAME OF THEIR LIVES" to be released in August 2004.
USSOCCERUK.COM SIGNS PACT TO PROVIDE NEWS CONTENT FOR ESPN.COM. Entertainment Law Client Ussocceruk.com has now become the leading content source for US soccer news, by announcing that it is now the exclusive MLS and US soccer news content provider for ESPN's website Soccernet.com as well as PlanetFootball.com.
INTERNATIONAL SINGING STAR ANDY RODA TO LAUNCH EXCITING NEW ALBUM Former Virgin International recording artist Andy Roda is set to launch a new album tentatively entitled "Falling Free." The release should accompany his new label signing.
COLOSIA CLIENT RISING STAR INC. SUCCEEDS IN LITIGATION AGAINST DISTRIBUTOR Entertainment Litigation Client Rising Star Entertainment Inc. was successful in its lawsuit against Whip-Pit Distribution. After lengthy court proceedings in both California Superior Court and US Bankruptcy Court, Rising Star was able to achieve a successful settlement.

ROBERT COLOSIA REPRESENTS ALL ASPECTS OF ENTERTAINMENT LAW
Entertainment Lawyer Robert Colosia currently represent 2 Production Companies, an International Singing Star, Actors and Leading Websites. Legal services include contract drafting and negotiation, pitch presentation, location lease negotiation, marketing contracts, and breach of contract litigation.
Click any of the following: